This is a temple visit package covering some of the renowned and powerful temples in Kerala like Chottanikara (deity is Goddess Durga in all her forms) and Guruvayoor (deity is Lord Vishnu and in his Krishna Avatar form). These temples are often found to be thronged with pilgrims from different corners of the nation and is highly respected and prayed by millions for the power which these temples behold. The package also gives you a chance to see Cochin and some of its local sightseeing places.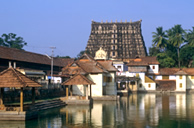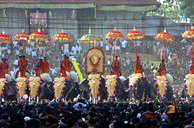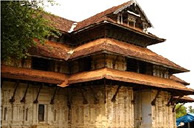 ITINERARY
DAY 01: Cochin - Guruvayoor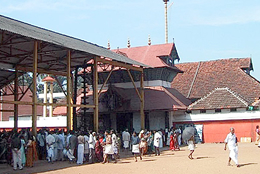 Arrival Cochin and you will be met by our representative and then drive to Guruvayoor (110 Kms, 3 hrs) check into Hotel and visit Temple. Back to hotel and overnight stay.
Guruvayoor is among India's most important pilgrimage centers. It is known as the Dwaraka of the South. The Sree Krishna Swamy Temple, which attracts thousands of pilgrims is said to date, prior to the 16th century. Tradition has it that the temple was created by the Guru - the Preceptor of the Devas and Vayu, the Lord of the Winds. The temple is dedicated to Krishna known here as Guruvayurappan or the Lord of Guruvayur, and the idol is said to have been worshipped by Lord Brahma himself at Dwaraka. It is at this temple that Melpatur Narayan Bhattathiri composed his well-known Sanskrit devotional poem 'Narayaneeyam'. The temple is renowned for its healing powers. Several offerings are made to the deity here from the simple 'Archana' (offering of flowers) to the expensive and elaborate 'Udayastamana'pooja or 'Thulabharam' where a devotee is weighed against offering of bananas, sugar, jaggery or coconuts. Guruvayur is the site for weddings and Annaprasanam, the first feeding ceremony of a child.
DAY 02 : Guruvayoor - Thrissur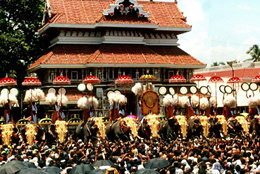 Early morning visit the Temple and nearby places and after proceed to Thrissur (30 Km. 1 Hrs). Check into hotel and visit 'Vadakkumnathan' Temple. Back to hotel and overnight stay.
Thrissur: The term Thrissur is the abbreviated anglicized form of the Malayalam word "Thrissivaperur" which means the town of the "Sacred Siva". The town is built on an elevated ground, at the apex of which is the famous "Vadakkumnathan" Temple. A place of great antiquity, Thrissur was also known as "Vrishabhadripuram"and "Ten Kailasam" in ancient days.
DAY 03 : Thrissur - Chottanikara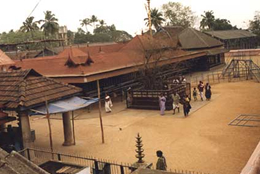 Early morning after breakfast proceed to Chottanikara (95 Km 2 Hrs. 30Mins). Check into hotel and visit Chottanikara temple. Back to hotel and overnight stay.
The temple of Chottanikkara is a living legend shrowned in magnificent mythology and awe-inspiring truth. Its historical appeal and traditional influence on generations of people is tremendous. Legends say that the presence of Divinity here was worshipped by BHOGACHARYA. The deity which is swayambhoo in latrite called Rudraksha Sila was worshipped by divine souls like Adisankaracharya, Vilwamangalam Swamiyar, Kakkasseri Bhattathiri and Chemmangattu Bhattathiri. It is the cynosure of thousands of devotees swarming from all over the world on all auspicious and festive occations.The golden hued Idol bedecked with flowers, garlands, jewels and bathed in myrid of light shine splendidly.It is a picturesque image bewitching everybodyand embodiment of peace dispelling fears from devotees who worship Her. The temple is situated in hilly region surrounded on all sides by undulating beauty, rich with its green turf, golden farms and provides deep spritiual solace to the entire devotees.
DAY 04 : Chottanikara - Cochin
Early morning after temple visit will drop at airport / railway station.
Tour ends.